Invisalign In Stockton, CA
Have you ever struggled with oddly spaced or misaligned teeth but never wanted to get braces? That's why our dentists here at NuSmile Dental in Stockton, CA offer a more practical solution! Invisalign is quick and easy and keeps your smile looking natural all while straightening your teeth with minimal effort. You can discreetly straighten your teeth and get confidence in your smile.
What is Invisalign?
Invisalign is an effective solution for minor orthodontic problems, such as:
Crookedness
Crowding
Gaps
Overbite
Underbite
The Invisalign system uses a series of clear plastic aligners, specifically customized to your mouth. Invisalign also offers solutions in minimal time and can fix your smile in as little as eighteen months. Once our Stockton, CA dentist custom creates your aligners, you're good to go! You'll have check-ups every few weeks to switch out aligners and make sure that your smile is progressing normally. As long as you're following the instructions your dentist gives you when you first start, you should be progressing normally and well on your way to a straight smile!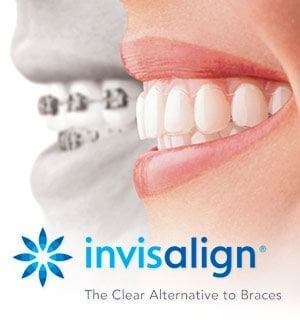 Benefits of Invisalign
Invisalign has many benefits and is an easy way to get the smile that you want. Some benefits include:
Fast Treatment Time
Minimally Invasive Treatment — The thin, flexible material of which Invisalign is made will not irritate the soft tissues of the mouth, as metal wires and braces can.
Unrestricted Diet — To protect metal wires and braces, some diet modifications are necessary. With clear aligners, you can still bite into an apple or a crispy pizza crust.
Ability to Brush and Floss Easily — With an orthodontic appliance that is removable, you will be able to clean your teeth much more easily than if you were wearing metal braces.
Few Lifestyle Changes
Discreet Treatment — If you consider your orthodontic treatment to be a private matter, or simply feel that metal braces don't fit with your self-image, a practically invisible form of orthodontic treatment might suit you.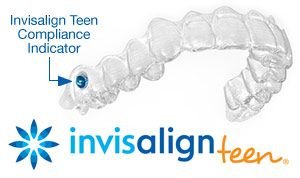 With Invisalign, you have the ability to eat and drink anything you'd like without restriction, as long as you remove the aligners while eating. Invisalign won't impact your day to day life and won't cause you to change much about your normal lifestyle. In fact, no one will ever notice your aligners and you don't have to disclose the information to anyone you don't want to.
Call Your Dentist Today!
To find out if Invisalign is the best option for you, make sure to call your dentist at NuSmile Dental today to schedule an appointment and to ask any questions that you may have. Discreetly get your smile confidence back with Invisalign and start being proud of your smile once again!
Want to learn more about Invisalign from Nu Smile Dental?
Call our Stockton, CA office today at (209) 955-1800 to book an appointment today!